Comprehensive Support for foreign entities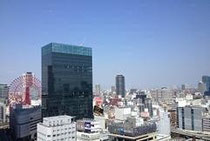 In order to ensure sustainable growth in Japan, tax and accounting functions must be integrated into operational and managerial functions . Fukai CPA Office takes a critial leadership in helping clients achieve their objectives with providing not only affordable financial data for corporate financial management but also your tax return(tax preparation).
Fukai CPA Office also provides comprehensive support and outsourcing services for starting a company in Japan.

【Services】
■Set up business / Incorporation in Japan
■Tax accounting advice service, tax return
■Internal report to managers and the headquarter
■Virtual office service
■Simulation for business investment
■Bookkeeping, payroll, internal audit, social insurance
■CFO function Service
Virtual office service for foreign entities
In order to ensure a first step to launch Japanese market, Fukai CPA Office provides virtual office service for company registration. 

■Legal address for registering your company
■Administrative address for receiving mail
■Mail sorting and forwarding by e-mail or mail forwarding
M&A advisory service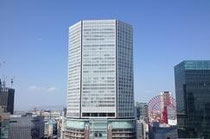 Even for a foreing affiliated company, M&A(mergers and acquisitions) should become a part of your growth strategy in Japan.
Speed is a key to success in most M&A. Given the various circumstances of the buyer and seller, there are many cases where speedy execution is critical. Thus, it is not an exaggeration to say that a key success factor in M&A is how much analysis can be conducted under restrictions on both time and access to information. Fukai CPA Office provides effective professional services based on extensive practical experience.
【Services】
■Financial and tax due diligence (domestic / cross border)
■Building transaction scheme
■M&A advisory service
Valuation advisory service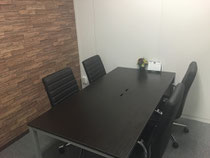 Valuation is an essential process for negotiating transaction price as well as understanding key value drivers underlying the performance of your investments. Our valuation specialists provide complete and objective services ranging from the construction of valuation models to the valuation advice on merger and acquisition.
【Services】
■Valuation for enterprize value
■Valuation for stock value
■Valuation for stock option and warrant
Turnaround advisory service
Fukai CPA Office assist clients with developing and implementing solutions to improve earnings, create restructuring plan,  tax and accounting advice regarding restructuring, and right-size the balance sheet.
■Financial restructuring ‐ deliver comprehensive advisory services throughout the financial restructuring process.
■Turnaround planning ‐ help create decisive strategic and operational plans to turn around underperforming businesses.
■Tax and accounting advisory ‐ provide tax and accounting advicce throuout the financial restructuring process.
■Building carve-out Financial statement -  build carve-out Financial statement in dispose of non-core business or unprofitable business.

Statutory audit / internal audit / Voluntary audit
Auditing financial statement and internal control is a key to success in Japan.The purpose is to give an opinion on reliability of information and on the adequacy of controls within an environment we audit, to evaluate and improve the effectiveness of risk management, control, and governance processes.

We conduct audit service in accordance with the following regulations or specific instructions.
- Audit under the Financial Instruments and Exchange Law
- Audit under the Corporate Law
- Audit of pre-IPO companies' financial statements
- Assuarence of Financial statement for control purpose based on a parent company's instruction 
- Assuarence of internal control for control purpose based on a parent company's instruction 
Agreed upon procedure (AUP)
Fukai CPA Office can provide agreed-upon procedures service relating to financial information which are procedures agreed between a client and us to produce factual findings about financial information.
For instance, procedures can be tailored to include certain tests on accounts payable, accounts receivable, purchases, sales, etc. The objective of AUP is to carry out procedures of an audit nature and report the factual findings based upon our clients' needs.